Contact 
Phone: 954-707-2652
E-mail: 
sandy.sloane@solutionsbysloane.com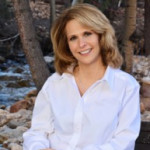 It's not the fact that Solutions by Sloane is a growing business that makes us great, it's the fact that we're great that makes us a growing business! Planning an event? Launching a new product? Need to build brand awareness? Want your staff or organization to benefit from training? Have a staff that needs to have their morale boosted? Looking for an outside-of-the-box publicity campaign? Solutions by Sloane can do all this and more.
Please provide your contact information for a Pick Our Brains consultation today. We look forward to hearing from you.
We are also available for keynote speaking and sales training on a variety of topics including Networking 101: Making Every Contact Count, DIY Public Relations: Holler for the Dollars, Get Noticed:Cost Effective Awareness Building, Making Every Event a Special Event, and Turning Small Talk into Big Things.
The solution is closer than you think.