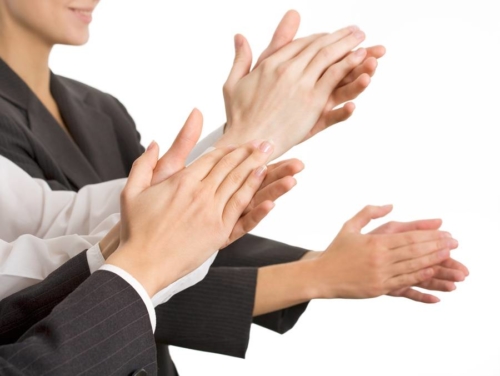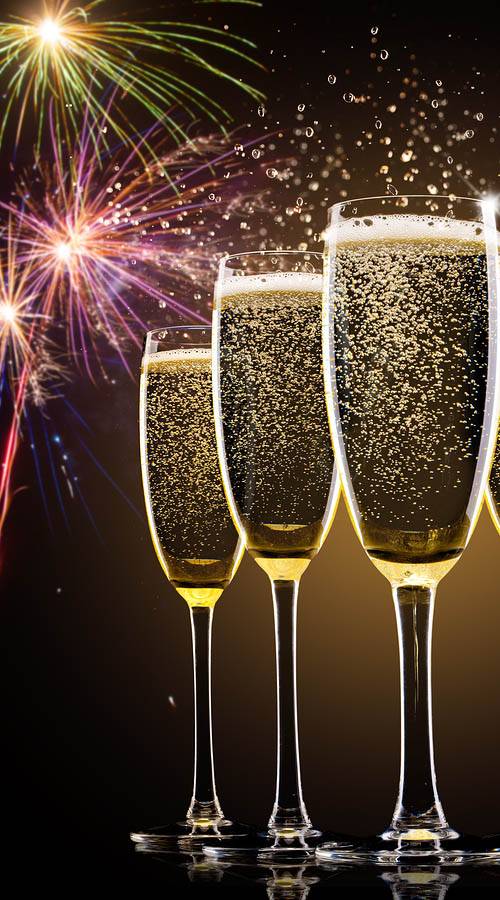 Senior VP, Strategic Operations, Comcast
It is not often that you find someone like Sandy. Sandy is one of the most creative, dedicated, results-oriented people I have had the pleasure to work with. Her ability to see things from a different perspective and not only thinks "outside the box" but creates her own "big box" delivering amazing marketing solutions for our region. She is skilled in so many areas that I often tapped her to assist me with events, team building ideas, and incentives for our associates. She works well under pressure and maintains a sense of humor that lifts and motivates other people's spirit. I thoroughly enjoyed brainstorming ideas with Sandy and came away inspired and excited after meeting with her. Sandy has a big heart and yet can be a task master when she needs to be. She is loyal, driven, dedicated and focused. I never saw Sandy give up in the face of challenges. She always seemed to find a way when others would have given up. Sandy thinks strategically yet keeps the tactics in mind in order to effectively execute whatever she is planning. I only wish that I could still interact with Sandy as much as I did when we worked together. She is a gem!
-Filemon Lopez
Senior VP, Business Development, Genesee Valley Trust
2017 Board President, Canandaigua Chamber of Commerce
I just finished partnering with Sandy on a 3-month project for the Canandaigua Area Chamber of Commerce. Sandy was originally hired to facilitate a search for our new Executive Director, but what we gained from Sandy's experience, enthusiasm, and true zest for life was much more. After two days on the scene, I not only saw why Sandy is so successful at the core components of her Company, Solutions by Sloane, (Communications, Events, Public Relations), but also witnessed an incredible sense of leadership, organizational wherewithal, and people management which were welcomed skillsets, but completely unexpected. In preparation for our new Executive Director, Sandy began work on a strategic audit of the chamber. By uncovering dormant processes and spearheading new procedures, we were able to see the forest through the trees on many initiatives relative to cost-benefit analysis. That was one of the many things so extraordinary about Sandy. She demonstrates not only expertise for what she does, but dives way below the surface to be certain that her contributions stay aligned and enhance the goals and objectives of whatever company she is working with. This rare blend of intellect and intuition has not only changed the fabric of our Chamber, but has given us a trajectory of promise, good will, and community collaboration that we have never seen before. Sandy can handle any curve ball thrown to her with grace while knocking it out of the park. The result is a grand slam for whatever project, person, and organization lucky enough to work with Sandy Sloane.
– Lauren Kolb
Director of Digital Sales, Entercom Communications
Sandy is an outstanding marketer – attention to detail, keeping the consumer product at the forefront and able to work well in Teams. Sandy would be a good addition to any organization with her strong presentation skills and comfort level with technology.
– David K. Lucoff
PCC, Thrive Potential
Sandy effuses expertise, passion and client dedication in her marketing, PR and special events performance. I avoid calling it "work" because even in her fast-moving, results-driven, pragmatic modus operandi Sandy continually teaches, inspires and entertains. Sometimes it's so fun "working" with her that you almost forget how much you are getting done. Almost.
– Miranda Wilcox
Senior Director of Marketing and Business Development | The Bonadio Group
Sandy Sloane is the consummate event planner. From concept to creation, Sandy makes certain every detail is attended to, and does what it takes to make certain her events are memorable for guests and hosts alike. She's creative, she holds vendors to a high level of excellence, and she does it all with a contagious smile. For any type of event, at any size, Sandy can energize and inspire your planning process, your team, and all of your invitees.
– Jeffrey Halik, APR
Vice President of News Division | NBC 6 TV
I truly enjoyed working with Sandy. Our organizations partnered together on quite a few high-profile events. The events themselves went flawlessly due to Sandy's leadership. But she never forgot to take care of her partners, in terms of not only fulfilling what was promised. She also made sure they went above and beyond in terms of the partnership.
– Tim Geraghty
President | Absolutely Abby
If you are looking to grow your business or market your services, you Absolutely MUST talk to Sandy. What a wealth of information she offers! She knows what to do and how to get it done. She is an expert in her field and she holds nothing back. Sandy is also my biggest cheerleader. She believes in me and in my message and she has gone to great lengths to make sure that other people believe it too. She is and will always be a big part of the success of the Absolutely Abby brand!
– Abby Kohut
Global Brand Director | ARRIS
Working with Sandy is a delight. She is smart, strategic and focused, and she is personable and fun, too. Sandy is always looking for the next "big idea" to help drive business and elevate the brand. Sandy has a fantastic work ethic, and I am certain that she will bring that same dedication, creativity and attention to detail to the clients of Solutions by Sloane!
– John Giacobetti
Director of Activation | Phoenix Suns
Working with Sandy has always been a pleasure. Her response, dedication and integrity are all defining attributes. She is a great partner that thinks of long-term strategy as well as the day-to-day. I look forward to working with her in the future.
– Doug Chisolm
Partner | 3 Guys Communications
In all of my professional career, I have not met anyone with the combined high level of creativity, intelligence and motivation as Sandy. I worked with her on numerous projects and was truly in awe of how Sandy sized up and determined the perfect approach to a marketing opportunity. Not only is she creative but Sandy has the organizational and leadership skills to make her ideas a success.  She is also an amazing person, with an outgoing and positive approach to others. Not only did I relish the opportunities I had to work with Sandy but I used those occasions to learn from her amazing wealth of knowledge and experience.
– Spero Canton
COO | Boardroom Communications Integrated Marketing & PR
Sandy Sloane is a true professional and can always be relied upon to do great work with a personal and creative touch. She is an excellent writer and has tremendous special events and community relations experience. She is good with people, very smart, and energetic. You can't go wrong with Sandy Sloane.
– Donald Silver
Market Manager | Beasley Broadcast Group, Inc. (BBGI)
I was fortunate to have Sandy on our team as a consultant and as an employee at Beasley Miami for many years. Sandy was in charge of marketing, advertising and promotions for KISS Country but no job description would do justice to her contributions. She was strategic, smart and a solutions oriented manager. She was also instrumental in conceiving and launching the "KISS Cares for Kids Radiothon" which to date has raised over 2 million dollars for the Joe DiMaggio Children's Hospital.  If you have a need, Solutions by Sloane may be your answer!
– Joe Bell
GM | Shamrock Communications, Inc.
I hired Sandy from a successful fund-raising position at a local charity and gave her a start in what became a lifetime of success for her. She learned Radio quickly and was able to apply her promotional skills and marketing instincts to make a big difference in the success of the radio stations. She is dedicated, honest, intelligent, persuasive and has a natural way with people. If you hire Solutions by Sloane to do work for you, you won't be sorry!
– Chuck Browning
VP of Finance and Business Operations | Comcast Communications
Sandy is one of the most creative people I have ever worked with. She quickly took charge of projects and came up with out of the box ideas. Sandy would lead a project from brainstorming through implementation. Sandy always delivered results within budget and on time.
– Janice Mobilia, CPA
National Sales Manager | NSD, LLC.
I had the opportunity to work with Sandy for several years at Comcast. Sandy's role was critical to the success of my sales organization and the statewide business to business sales organization at Comcast. Her high energy, creative marketing style and flawless execution created energy and excitement about our products in the marketplace. In addition, she is an extraordinary event planner from inception to implementation. Any company will benefit from Sandy's extensive experience and proven successes.
– Peter Bloxam
National Sales | Professional Sports Publications
Sandy and I have worked together for several years and it has always been a pleasure. Her high degree of professionalism, creativity, and overall marketing and public relations smarts always made my job easier. I cannot recommend Sandy highly enough!
– John Finnegan
Founder/CEO | Cameras For Kids Foundation, Inc.
Since working with Sandy, it is apparent that she has such valuable experience and knowledge to bring to her clients. I feel as though she has been a part of my organization from day one.  She jumped in right away knowing exactly what we needed to succeed. Sandy understands the corporate world as well as the small business world and she gives equally to both.  Her passion and caring manner shine through in everything she does!
– Betsey Chesler
Owner | Seagull Landing
Aside from being a funny, warm and overall great person, Sandy pays extreme attention to detail and strives to ensure that anything she is involved with is done well. There is no in-between with Sandy Sloane.  Her events are first rate and planned with the utmost professionalism.  I can't say enough good things about her!
– Joan Siegel
Director of Sales/Advanced Services | Comcast Business
Sandy has been a big contributor to the success of the entire business services organization at Comcast.  She works endlessly to achieve the desired goals and has the ability to provide an inclusive environment to the entire team.  I highly recommend Sandy for any consulting needs where teamwork and results are the focus.
– Ray Carballo
Financial Analyst | HBO Latin America
Sandy has a special kind of skill set. She is very efficient and goal oriented.  I always knew that I could count on her for anything and everything, even if she was not involved directly.  She always got the task done, and always did so with a smile on her face.
– Jack Morhaim
Telecommunications Consultant | T-Mobile Communications
In the two years I worked with Sandy, I have known her to be a well-grounded and down to earth business partner and colleague. She is a calculated risk taker, pragmatic leader and realist who seems to grasp ideas holistically while still taking note of the details. I found this to be an incredibly valuable skill, as it allows her (and those who work with her) the ability to explore and understand nearly all possible perspectives of an idea and its numerous applications.
– George Mohama
President | DELEON GROUP
Sandy hired my advertising agency while she worked at Comcast. We worked extensively on many ad campaigns. Sandy is smart, always displayed a high degree of professionalism, is creatively driven, and overall fun to work with!
– Ken DeLeon
Senior Finance and Operations Manager | Comcast Business
Sandy is a powerhouse of energy and innovation, and produced nothing but top-notch performance in the marketing and public relations areas of Business Services for Comcast/Florida. What I most admire about Sandy is that she truly enjoys working with people and has always succeeded in moving the business forward with her skills and knowledge. Sandy will prove to be a winner in assisting any business with these personal and professional assets.
– Stephen Werner
Marketing, Advertising and Media Relations Consultant | Lincoln Financial Media
Sandy was always very goal-oriented and passionate about achieving the best results for the company's strategic marketing objectives concerning media support. Brainstorming custom ideas was one of the key elements which made the partnership with our radio group such a success. The special events she developed and promoted with our advertising team delivered memorable experiences for thousands of customers.   She can build your brand with her expertise.
– Shellie Fenelon
President | Jay Michaels Productions
Sandy is one of the most "detail oriented" persons I have ever worked with. Her attention to every item of the task at hand and seeing that everything is executed in a timely and professional manner is second to none.  In addition, her personality coupled with a great work ethic makes even some of the most stressful situations seem cool and comfortable. Sandy will not disappoint anyone who chooses to use her Communications and Marketing Services.
– Jay Michaels
Strategic Account Executive/Enterprise | Simply Hired
Sandy was a pleasure to work with and always supported our affiliate marketing initiatives, understanding how this impacts the digital products consumers utilize every day. While Sandy had to ensure our Network promotions helped drive customer acquisition and retention within her market, we were always able to mutually agree on how both parties could benefit. I would recommend Sandy's professional marketing skills to any company looking for an edge in today's competitive marketplace.
– Scott Pinkerton
Account Executive | Clear Channel Radio
Working with Sandy was such a pleasure as she always came to the table with multiple ideas and solutions to overcome any challenge.
– Katie McCarthy
Marketing Supervisor – Florida Region | Comcast Business
I worked with Sandy for several years and always found her to be very engaging and personable. She worked very hard and had great ideas, consistently providing unique insights that helped her teams succeed.  I highly recommend Sandy as a marketing professional and consultant for any business that is seeking advice or fresh new ideas.
– Sid Cothron
Owner | Greg Hebert Landscape Architect
I am honored to have known Sandy Sloane for over thirty years. In that time I have witnessed Sandy develop very creative and unique marketing and promotions for various venues. Sandy is extremely intelligent, well organized, and a whole lot of fun, too!
– Greg Hebert
Senior Business Account Manager, Comcast Business
Sandy was extremely efficient when planning events and promotions at Comcast. Sandy's work ethics and dedication to her job, always brought amazing results and is greatly missed.
– Nina Sherman
Regional Manager of Production | Comcast Communications
Sandy is a highly creative individual who has mastered the skill of creating and executing events flawlessly.
– Karla Nelson- Thatcher
Consultant | Professional Media Services
I had the pleasure to work with Sandy for years. During that time, she showed a high degree of professionalism, a creative mind on promotions, excellent follow through on projects and great attention to detail.  Overall, she displayed expertise in a variety of marketing and public relations projects. Her expertise would be a great asset to any business that hires Solutions by Sloane.
– Ruben Bacelis
Real Estate Agent | Keller Williams Commercial Division
I worked with Sandy on staff development, branding and customer relations events while we were both at Comcast Business. The events included the PGA Golf, WTA/ATP Tennis, NFL Football, MLB Baseball NBA Basketball, and numerous C Level corporate events and customer seminars, including golf tournaments, executive dinners, recognition and training events. Her leadership and organizational skills, commitment to excellence, work ethic, teamwork, passion and de dication are just a few of the skills that Sandy exhibited as the events leader and producer. She was always ready and accommodating and under the most difficult circumstances she always managed to deliver a successful customer experience. She is a great trainer and mentor and is passionate about making her team better. She is a very strategic and creative leader and I recommend Sandy because I am confident that she will be a great asset to any organization.
– Freddy Aquino
Senior Sales & Design Engineer | Comcast Business
I have worked with Sandy for many years and have witnessed her talent first hand. She is an excellent event organizer and coordinator, a superb communicator, and a magnificent relationship builder. Sandy's ability and tenacity in bringing multiple parties together for a common goal has proven fundamental to the success of many corporate and local initiatives.
– Alex Bravo
Facilities Specialist | Comcast Communications
Sandy Sloane, the closest to perfection that you will find around anywhere. Caring, detail oriented, trustworthy, and a pleasure to work with! She is a giving, knowledgeable, supportive woman who knows the business industry very well and has a great knack for making and keeping contacts. I cannot say much more about someone who cares so deeply for her job, her employees and the people she works with.
– Bernadette Cunningham
Owner, Schoen Auto Repair
Sandy is very talented and creative in the work she does. She is very focused on each client's unique needs. Sandy has the unique ability to see the big picture AND focus on the details. Sandy has years of experience in all aspects of PR and media along with strong management skills which allows her to be much broader based in providing services to her clients than most others in this field. Sandy is also very involved with making a difference in our community supporting several non-profits. I highly recommend Sandy to anyone who wants to work with a top notch consultant that can help take your business to the next level.
– Jerry Elman
Owner and Psychotherapist, Center for Human Encouragement
Sandy was able to help me gain perspective about the marketing language and images for a new website for my psychotherapy practice. She also interviewed my clients to gain their experiences from being in therapy with me. She was very positive, focused, and collaborative to work with and I recommend her highly.
– Grace Harlow Klein
Director, Corporate Partnerships, WME | IMG
I worked with Sandy on a variety of incentive promotions for Comcast/Xfinity and ESPN Desportes. She was always great to work with… very creative, exceptionally detailed, and a whole lot of fun. Her programs made a huge impact on our campaigns, yielding positive results for both parties. I really enjoyed my time working with Sandy.
– Justin Acker